JavaScript HTML DOM
The HTML DOM is a standard object model and programming interface for HTML.In other words: The HTML DOM is a standard for how to get, change, add, or delete HTML elements.
With the HTML DOM, JavaScript can access and change all the elements of an HTML document.
DOM(Document Object Model)
When a web page is loaded, the browser creates a Document Object Model of the page.The HTML DOM model is constructed as a tree of Objects.
According to W3C, the document object model (DOM) is an "application programming interface for valid HTML and well-formed XML documents. It defines the logical structure of documents and the way a document is accessed and manipulated".
With the object model, JavaScript gets all the power it needs to create dynamic HTML:
JavaScript can change all the HTML elements in the page
JavaScript can change all the HTML attributes in the page
JavaScript can change all the CSS styles in the page
JavaScript can remove existing HTML elements and attributes
JavaScript can add new HTML elements and attributes
JavaScript can react to all existing HTML events in the page
JavaScript can create new HTML events in the page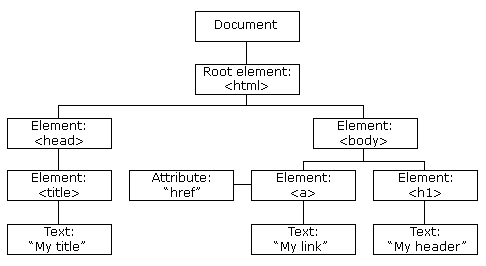 #JavaScript #HTML #DOM #Probyto #ProbytoAI
Subscribe and follow us for latest news in Data Science and Machine learning and stay updated!
Facebook: https://facebook.com/probyto
Twitter: https://twitter.com/probyto
LinkedIn: https://linkedin.com/company/probyto
Instagram: https://instagram.com/probyto